Speaker Chris Hoard E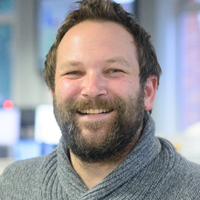 Chris Hoard
Vuzion, Partner Education Lead
Microsoft Certified Trainer Regional Lead (MCT RL),
Educator (MCEd) and Office Apps and Services MVP.
With over 10 years of cloud computing experience,
he is currently building an education practice for Vuzion (Tier 2 UK CSP).
His focus areas are Microsoft Teams, Microsoft 365 and entry level Azure. In his spare time he is very active in the Microsoft Tech Community, blogging at microsoft365pro.co.uk and has spoken at several events such as Microsoft Ignite 2019 and SharePoint Saturday 2019.
As the co-creator of the European Teams User Group and TeamsFest, he is also a member of the Microsoft Association of Practicing Architects (MAPA), the British Computer Society (BCS), the Microsoft 365 Partner Council