Welcome to the info page of the Teams Community Day!
Still
until the next Teams Community Day!
The Teams Community Day was first held in 2018 under the direction of Raphael Köllner as part of the Office 365 Community in a small setting. Now, two years later, it has become clear that a little idea has turned into something more. The official launch of the "Teams Community Day" will take place on 28 January 2020 in 13 cities in the DACH region. Various communities and their organizers have come together for this and after only a few days it became clear that despite 13 locations we are booked out almost everywhere. An action that shows that there is a desire for more Microsoft teams in the community. That the idea must not hang on a single day in the year became apparent in the last days, so that the next Teamscommunitydays are already in planning. In the next months, Nuremberg will be added to this list.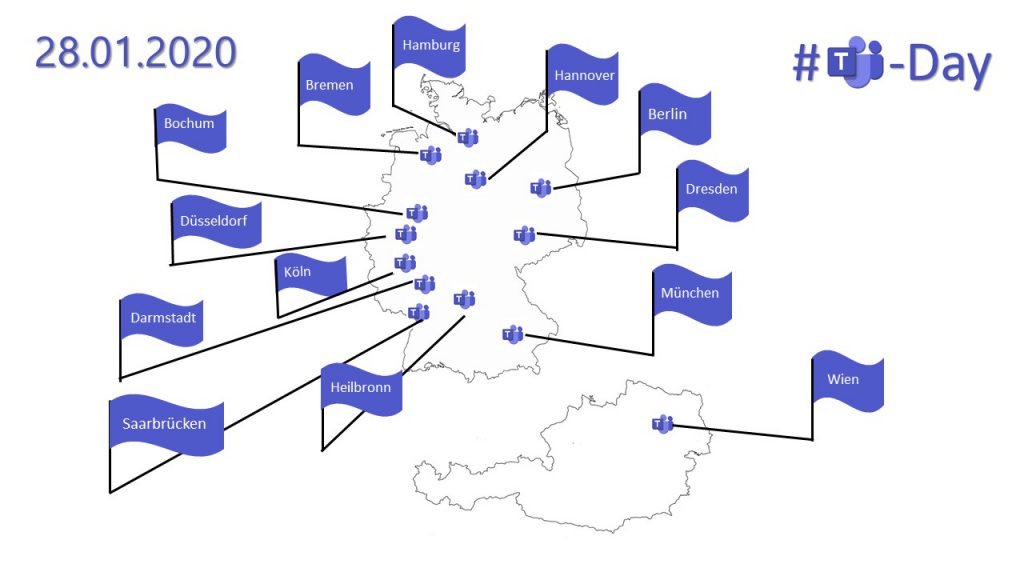 Komm zum TeamsCommunityDay
Join us
You would also like to organize a TeamCommunityDay? That is no problem! We have collected material, a guideline and experiences together and share this with you, as usual in a community. It is also possible that we can support you, for example by publishing the event here on the site.